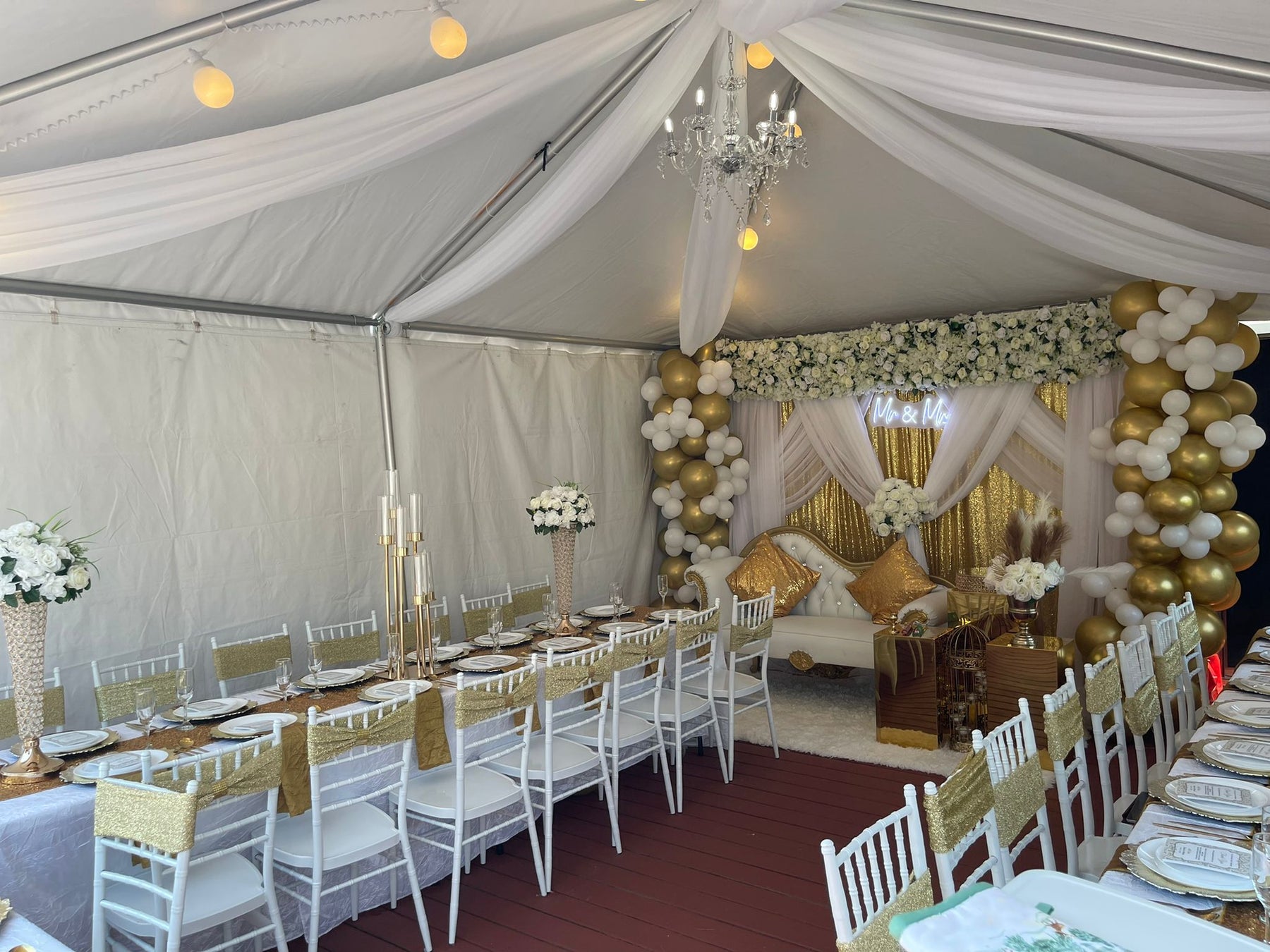 Most Requested Items For Event Rental Business
Is your event rental business or venue starting to grow and you are unsure what equipment you should invest your money in?
Why not let us tell you the most requested items, that way you can invest in new equipment with total confidence!
No matter the type of event or party, shade is always needed for any outdoor event. The party tent will be the center meeting point for any outdoor event. This will be one of the most requested items from potential customers for your party and event rental business. 
Tents offer a shaded area outside to host guests and ensure a fun party. Tents can also offer peace of mind for outdoor events when there is an unfortunate slight chance of rain. 
Every party that plans to hosts guests and serve food needs tables! Beyond Tent offers a wide variety of wood tables and plastic tables. We have just about every style of table to fit your needs. Weddings may require different tables than a birthday party so be sure to review who the majority of your customers are. 
Tables can be organized underneath tents to seat a certain amount of people depending on the size of the event. They can be eloquently dressed with tablecloths to create a beautiful party setting. Cocktail tables can be placed around the tent to create beautiful area for guests to socialize. 
The best complement to your tables will always be chairs! Ensure your guests are comfortable with a variety of seating options. Beyond Tent has just about every chair for any type of event. From wood chairs, resin chairs, chiavari chairs to folding and stacking chairs, we are here to help you decide which chairs are best for your party and event rental business. 
Any party or event will require seating. Chairs are one of the most requested items for your party and event rental business. Plus, they are a great upsell for any of your customers who are wanting to host a spectacular event. Chairs are easy to maintain, lightweight and with the right amount of space, easy to store. 
The best product you can offer any customer hosting an event where children will be present is an inflatable. Not only will it give the parents a break, but having an inflatable at an event or party creates an unforgettable and memorable experience. 
Inflatables are easy to setup and take down and require minimal effort. They look amazing and most importantly, the kids will be so happy! If you are unsure about which inflatable you should buy when starting your bounce house business, check out this blog post.