SHIPPING TIMELINES
In stock items will ship within 1-7 business days. Custom or made to order items have varying lead times. To find out product availability, please call us. Transit times vary depending on location, but generally are 3-12 business days. Items are not guaranteed to be in stock at time of order.
Shipping Information
Please carefully read all of the information supplied in this note regarding freight shipments before making a purchase. You may refer to our FAQs for any unanswered questions you have about your order or feel free to call us directly.
Our products range from small packages weighing only a few pounds to large freight orders requiring freight trucks. Our team works hard to ship your products quickly, accurately, and cost effectively to arrive at your location damage free.
All shipping quoted is dock to dock to a commercial address. Please reach out to us directly for a quote to a residential address as there may be additional fees.
Information you need to know before ordering:
We recommend that you order at least 2 weeks prior to your event date for in stock items. For equipment with lead times or custom made-to-order items, please order well in advance and contact us first to get accurate timelines. If you need your product delivered on a certain day, we ask that you arrange a warehouse pickup (if available). Never rent the equipment out to a customer before receiving it. Shipping timelines are only estimates and not guaranteed.
Please verify the "Ship To:" address listed on your quote for accuracy.
Large packages will ship ground freight.
Extra fees will apply for lift-gate delivery. To avoid additional charges after placing your order, please notify your sales representative if you will need this service prior to completing your purchase.
A signature upon receipt is required for all freight deliveries.
There is no additional charge for customer pickups.
As Beyond Tent neither owns nor operates freight trucks, we can only offer estimated delivery times.
Freight rates are subject to change without prior notification.
We work hard to get your orders out the door as soon as possible. Lead times vary depending on the product. Not all items are in stock ready to ship. Some items are custom made. Please contact your sales rep to find out accurate lead times.
What Your Order Might Look Like: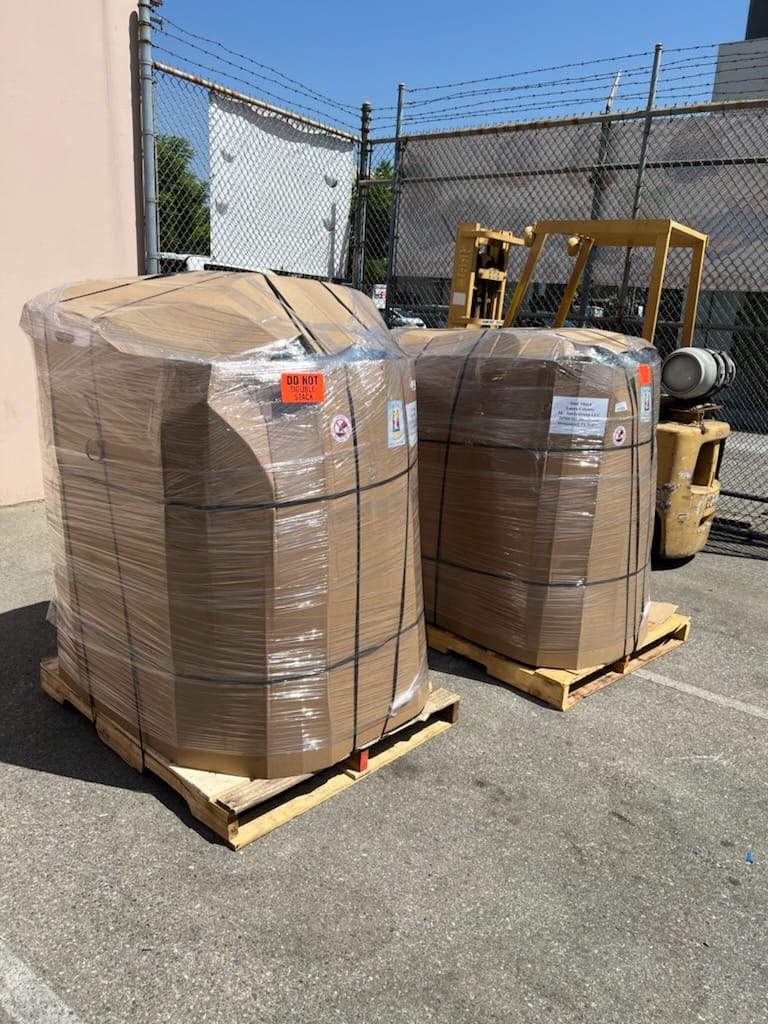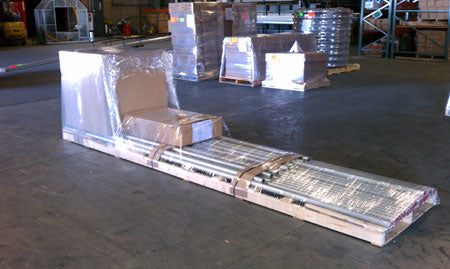 After Your Order Ships
We will be with you every step of the way!
You will recieve an email with the name of the freight carrier, your tracking/pro number with the link to follow your shipment. For the most up to date information on the whereabouts of your shipment, feel free to directly call the freight carrier at the phone number listed on their website.
All shipments are loaded on the freight line damage-free. Beyond Tent's responsibility for the product ends at that point and the freight carrier assumes responsibility. We attach caution and warning labels to many of our products that are shipped by common carrier, to remind the customer to thoroughly inspect all packages before signing the delivery receipt. If there is damage, please note the damage on the delivery receipt. If there are any shortages, please note the shortage on the delivery receipt. We strongly recommend to take photos of the shipment as delivered if there is any damage or shortages and a photo of the BOL with your notes.
Failure to note shortages and/or damages on the delivery receipt and/or failure to notify Beyond Tent within 72 hours of the delivery constitutes a waiver of claim. Enclosed in your shipment you will find a packing list. Please unpack the freight and check your order thoroughly as soon as possible. Please be sure to confirm all skids and/or bundles that are listed on the Bill of Lading have been received before signing the Delivery Receipt.
We must be notified within 72 hours of your delivery of any shortages or damages. When notifying us, please take photos of what was delivered to you and be able to provide detailed information regarding your claim. That way we can easily assist you in the most efficient way possible.
We thank you for the opportunity to serve you!