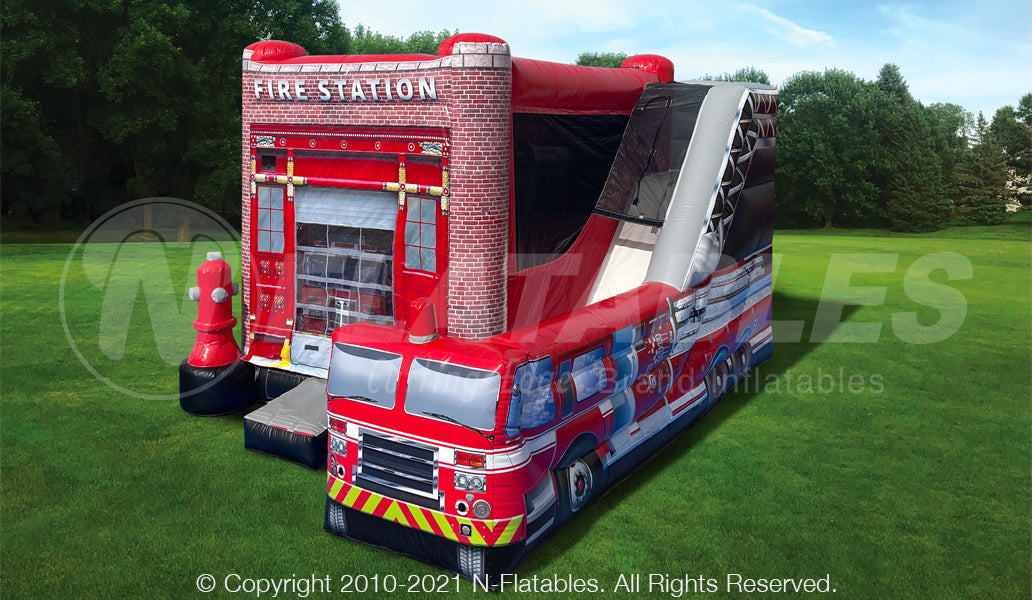 Starting A Bounce House Business | Which Inflatable Should I Buy?
Listen to this blog post here
Are you starting a Bounce House business? Are you feeling overwhelmed with the many different inflatables to choose from? Are you not sure which inflatable would be the best to start your business with? 
We are here to help! Beyond Tent has the largest catalog of commercial grade inflatables in stock and ready to ship. From bounce houses to obstacles courses to water slides, we have everything you need to start your bounce house business. Give us a call today to speak with a product specialist and let us help you pick out your very first inflatable. 
I'm Just Starting Out... Which Inflatable Should I buy? 
You've probably noticed there are many different styles of inflatables available on the market. Before we get into style, let's talk about the most important features to look for when buying your first inflatable. 
Is it commercial grade?
What is the thickness of the vinyl?
Is there a warranty?
Does it come with a blower?
What is the weight?
Commercial grade inflatables usually run between 16 - 18 oz. vinyl and will come with a warranty for any manufacturer defects. If this is your first inflatable, you will need to buy your inflatable with the appropriate blower needed to inflate it. Most inflatables come with the blower already included. Lastly, how much does the inflatable weight? This is important to know because if you do not have any employees yet, you will need to make sure you can handle the transportation of the inflatable to the job site. 
What Style Do We Recommend? 
If you are brand new to inflatables, we suggest starting with the classic bounce house. 
This style of inflatable is usually the most light weight and the most economical in price. It will be a great starting point to get a feel for the setup and tear down of inflatables without being too overwhelming. 
Classic bounce houses are available in countless colors and styles with interchangeable banners to celebrate different occasions. 
Beyond Tent carries a variety of bounce houses with both original and exclusive designs that can help you stand out from your competitor. You might be interested to continue your research and find out the most requested items for event rental businesses.