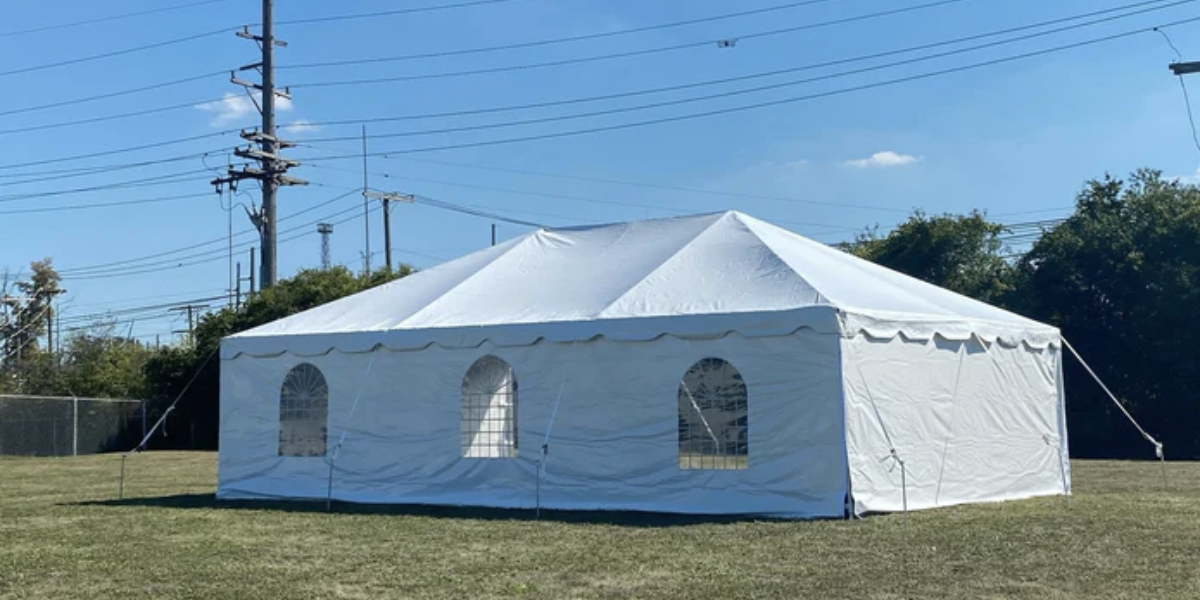 A More Compact West Coast Frame Tent
Listen to this blog post here
Have you been shopping around for the perfect new commercial party tent to add to your tent rental inventory? Look no further, we have an exciting new option for you to consider. 
Everyone loves a classic frame tent. They are reliable party tents used it almost every party rental business and for good reason. They can be set up on a variety of surfaces and they don't have those pesky center poles allowing for more open space beneath the tent. With more open space, you can create a beautiful event space with more tables, chairs, dance floors, you name it. 
Maybe one thing has been tripping you up and that is the longest component when shopping around for party tents. The longest component can be well...... long and we mean very LONG, like up to 15 feet. With a very long component like that, you need to plan ahead for storage and transportation. Most regular vehicles cannot fit a component of that length which would mean you need a pick up truck or trailer to be able to transport certain tents to the job site. 
Enter the New Compact Frame Tent!
Your classic commercial frame tent new and improved! The Compact Frame Tent is everything you love about your classic party and event tent but with more compact dimensions to make for more efficient shipping and transportation. We cut the longest component in half. 
This commercial frame tent can be set up on both hard and soft surfaces and will provide consistent shade for your guests with a 16 oz. blockout PVC vinyl tent top. This frame tent is a favorite amongst party rental businesses and event venues alike for good reason. A great addition to your inventory for weddings, birthday parties, graduations and just an overall solid tent to confidently provide shade and comfort for your clients.
Give us a call today to see if the Compact Frame Tent is the right party tent for your business.