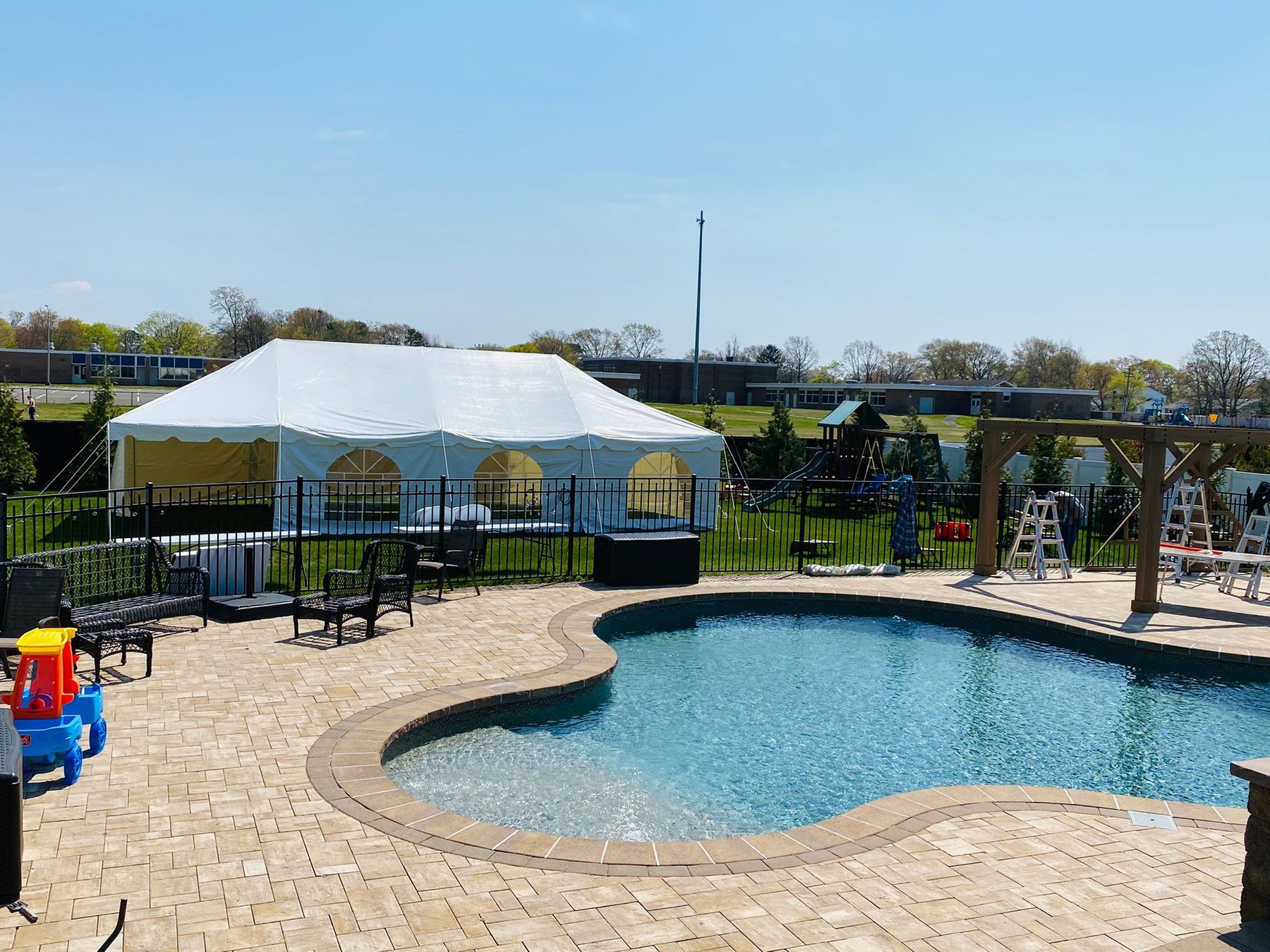 How To Maintain Your Commercial Party Tent
Listen to this blog post here
As the owner of a venue or party and event rental business, your tents are your most prized possession! 
To get a full range of products needed to maintain your tents and keep them looking good over many years, feel free to give us a call today. 
In this blog, we will cover what is necessary to make your commercial party and event tent last for many years to come. 
First, what will cause reduced life expectancy of your tent?
Extended use of the tent without cleaning
Build up of dirt on any vinyl surface will promote the growth of mold and mildew
Storing the tent before it has fully dried
Using harsh detergents and cleaners
Using high abrasive cleaners
Improper handling such as on a rough surface during set up and takedown
Wind whip
To avoid this, keep reading to find out how to properly care for your commercial party and event tent. 
Cleaning Your Tent
We recommend regular cleaning for all tents. Neutral soaps and cleaners are advised. Here at Beyond Tent, we sell a neutral cleaner made for your tent. Thorough rinsing and drying is required before storing. 
Cleaning the vinyl of your tent and sidewalls with a pressure washer is also a great option. It is important to note you must be mindful of any seams when pressure washing, but this is a method that is extremely effective and fast. Beyond event tents, you could also clean inflatables, tables, chairs, other event furniture and rental equipment with a pressure washer!
Take Care Of The Vinyl
The first thing your customers will notice, is how clean the tent top is. Keep it sparking clean by regular cleaning the vinyl tent top.  Many rental companies rely on referrals to increase their business so make sure your tent is clean and mildew free for your next event.
Be Mindful During Setup & Takedown
Use a tarp or floor cover when setting up and taking down your tent! Setting your tent up on a rough surface like asphalt or a driveway can create pinholes and abrasions. This will leave scuffs and marks on the tent poles and even worse, can cause dents. 
Vinyl Repair
Holes happen! Avoid an embarrassing situation by being prepared for small accidents that can happen in the field during tent installations. Have repair products on hand as a quick solution to small tears and puncture holes when there is no time to spare. 
Final Thoughts
If you are unsure how to maintain your tent, give us a call today. Keeping your tents in great shape will give your business a great reputation and maybe even help you get a referral or two!