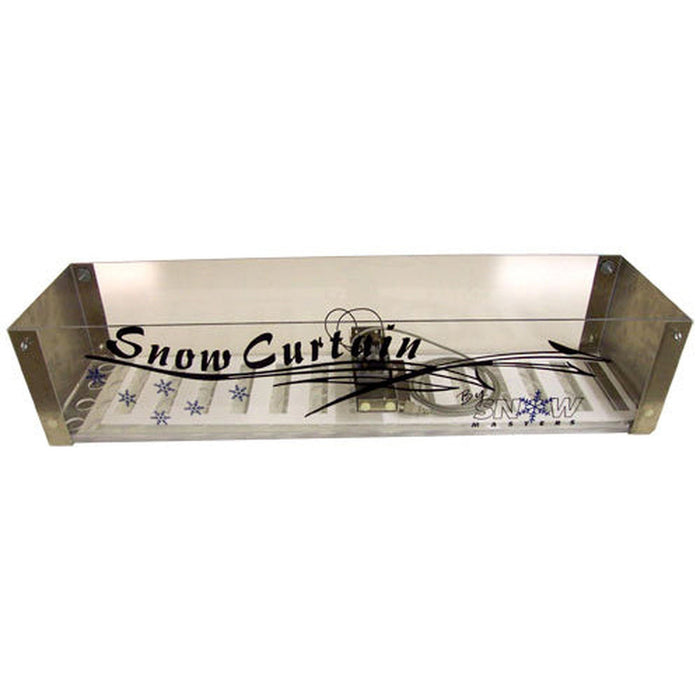 Snow Curtain
Original price
$2,079.99
-
Original price
$2,079.99
Our plastic shredded theatrical snow brings the enchantment of a winter wonderland to your theatrical productions, videos, and displays. Here's why it's perfect for your snowy scenes:
Floats Like a Dream: Our snow mimics the graceful float of real snow, adding authenticity to your settings.
Great for Video and Displays: Ideal for video shoots and captivating displays that demand realistic snow effects.
Covers a Large Area: Each box blankets a generous 5X5 area, creating a snowy spectacle that's 3 inches high.
Versatile Usage: It's a global favorite, used in display windows worldwide. You can use it to adorn cars, window ledges, trees, and bushes.
Light and Easy: Handling our theater snow is a breeze. It's light, user-friendly, and creates accumulations of recyclable snow for your scenes.
Controlled Snowfall: You have the power to control the snowfall. Use the remote control, DMX, or Non-dim power to adjust the speed and stop the snowfall whenever you like.
(Price is for one 25" x 21" x 19" box)
Transform your productions into winter wonderlands with our plastic shredded theatrical snow. It's the secret ingredient to creating the perfect snowy scene!
Dimensions: 48"L X 12"W X 10"H
Weight: 21 Pounds without snow. With snow add 10 pounds.
Electrical Requirement:
1-5 amp, 110v Circuit per machine. Also available in 220V Warm Up Time: None
Noise Level: Silent 62 db
Snow Curtain: Totally recyclable snow, Practical usage for any size stage.
Material: Mostly Acrylic and Aluminum
Standard usage: Theatrical Snow Stage Scene, Retail Window Display, Christmas & Winter Displays
From a 12 foot height snow falls:
6 feet long X 2 feet wide (higher the height the larger the area of coverage)
Product used for snowfall: 10 pounds of Theater Snow
Snow Curtain Controls:
Variable voltage power supply (dimmer circuit). From a light snow fall to heavy snow fall. Available single unit speed controller.
Hanging Points:
Two points by safety cable