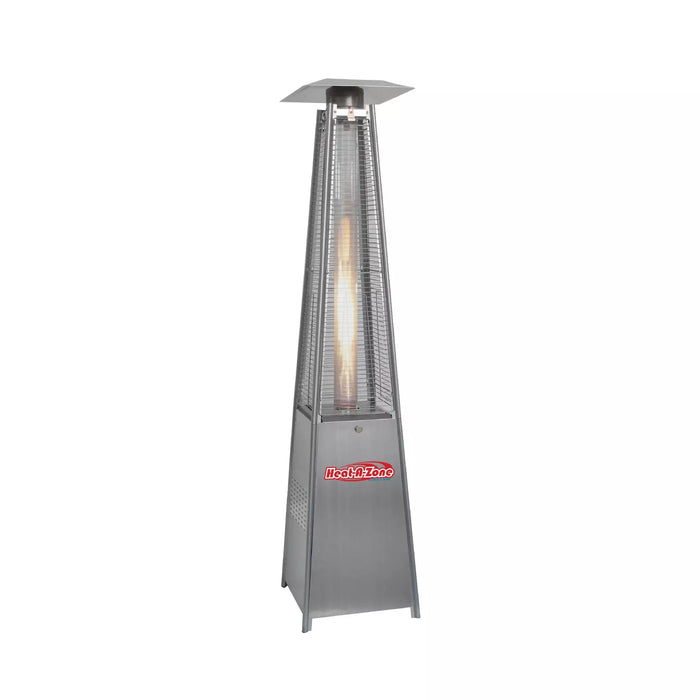 HeatWave PHT42
Original price
$509.99
-
Original price
$509.99
HeatWave PHT42: Powerful Propane Patio Heater
Heating Power: The HeatWave PHT42 boasts a formidable 42,000 BTU output, ensuring it provides plenty of warmth for event spaces, restaurants, and patios. It's ideal for creating a warm and romantic atmosphere, allowing you to enjoy outdoor settings even on cooler evenings.

Durable Build: Constructed from heavy-duty stainless steel, this patio heater is built to withstand the rigors of outdoor use. It's designed to last, ensuring you get long-lasting performance.

Easy Ignition: The piezoelectric ignition system makes starting the HeatWave PHT42 quick and hassle-free. You can have it up and running in no time, so you can focus on enjoying the warmth.

Mobility: Equipped with wheels, this patio heater is easy to move around, providing flexibility in positioning it exactly where you need the heat. Whether you're rearranging your outdoor space or storing it away, the mobility makes it convenient.

Propane Cylinder: Please note that the 20-pound propane gas cylinder is sold separately. Make sure to have one on hand to fuel your patio heater and keep the warmth going.

Certified Safety: The HeatWave PHT42 is CSA certified, ensuring it meets the necessary safety standards, giving you peace of mind while enjoying its cozy heat.
Heat Output 42000 BTU
Fuel Type Propane
Housing Material Stainless Steel
Weight 35 lbs.
Assembly Required YES
Heat Method Infrared
Dim 30x80x30
Wall Clearance 36 in
Free Standing
For one (1) year from date of purchase, we warrant any original component part or parts of its portable evaporative coolers (the "Equipment") that are found, upon examination by factory-authorized personnel, to be defective in material or workmanship.

If the Equipment and/or its original component parts develop a defect covered by this limited warranty within the applicable time periods described above, the same may be repaired by the customer after receiving the appropriate parts or entirely replaced with a new product.

All transportation charges for shipment of the equipment and/or its component parts that are submitted for replacement or repair under this warranty must be borne by the purchaser.

This warranty is void if: i) the equipment and/or its component parts are found to have been misused, abused, repaired by or tampered with by unqualified personnel; ii) any of the equipment's component parts have been replaced with parts that were not authorized replacement parts; iii) the product has been modified in any way; iv) the equipment has not been appropriately registered by its original purchaser; or v) the customer cannot show proof of purchase as the equipment's original owner.

Register your equipment within 14 days of receipt to guarantee coverage.