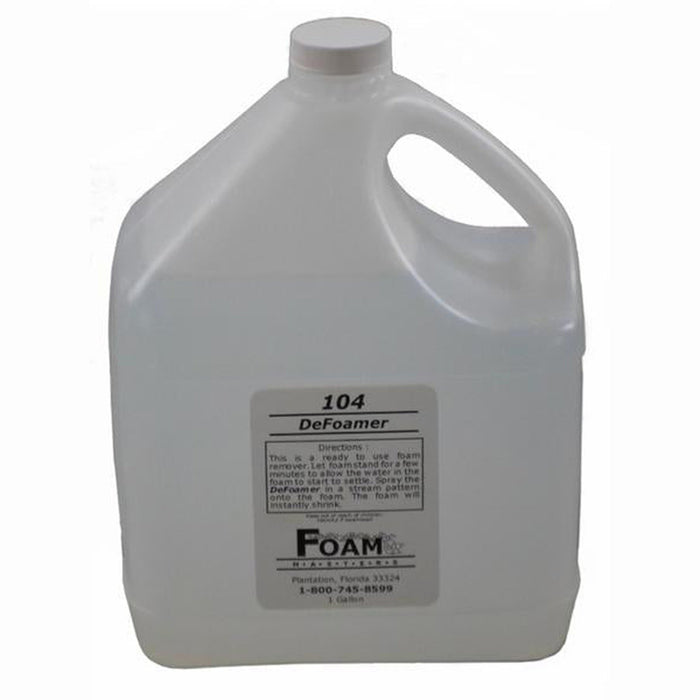 De-Foamer
Original price
$59.99
-
Original price
$59.99
Foam parties are a blast, but when it's time to tidy up, things can get a bit challenging. That's where our De-Foamer comes to the rescue, making foam clean-up fast, easy, and hassle-free!
Why Choose De-Foamer:
Ready-to-Use Formula: No need for complicated mixtures. De-Foamer is ready to tackle foam right out of the bottle.
Dissipates Foam Quickly: Apply it, and watch as the foam instantly shrinks, simplifying the clean-up process.
Effortless Clean-Up: After applying De-Foamer, use a ShopVac or a trusty bucket and mop to handle any remaining residue.
Available in 1 Gallon Bottles: Each bottle provides ample solution for your clean-up needs.
Don't let the thought of foam clean-up deter you from having an epic foam party. De-Foamer is your secret weapon to make post-party cleaning a breeze!
Add De-Foamer to your cart now and keep the fun going without worrying about the clean-up later!
1 Gallon Bottle
Weight 10 lbs
Dimensions 8 × 6 × 12 in