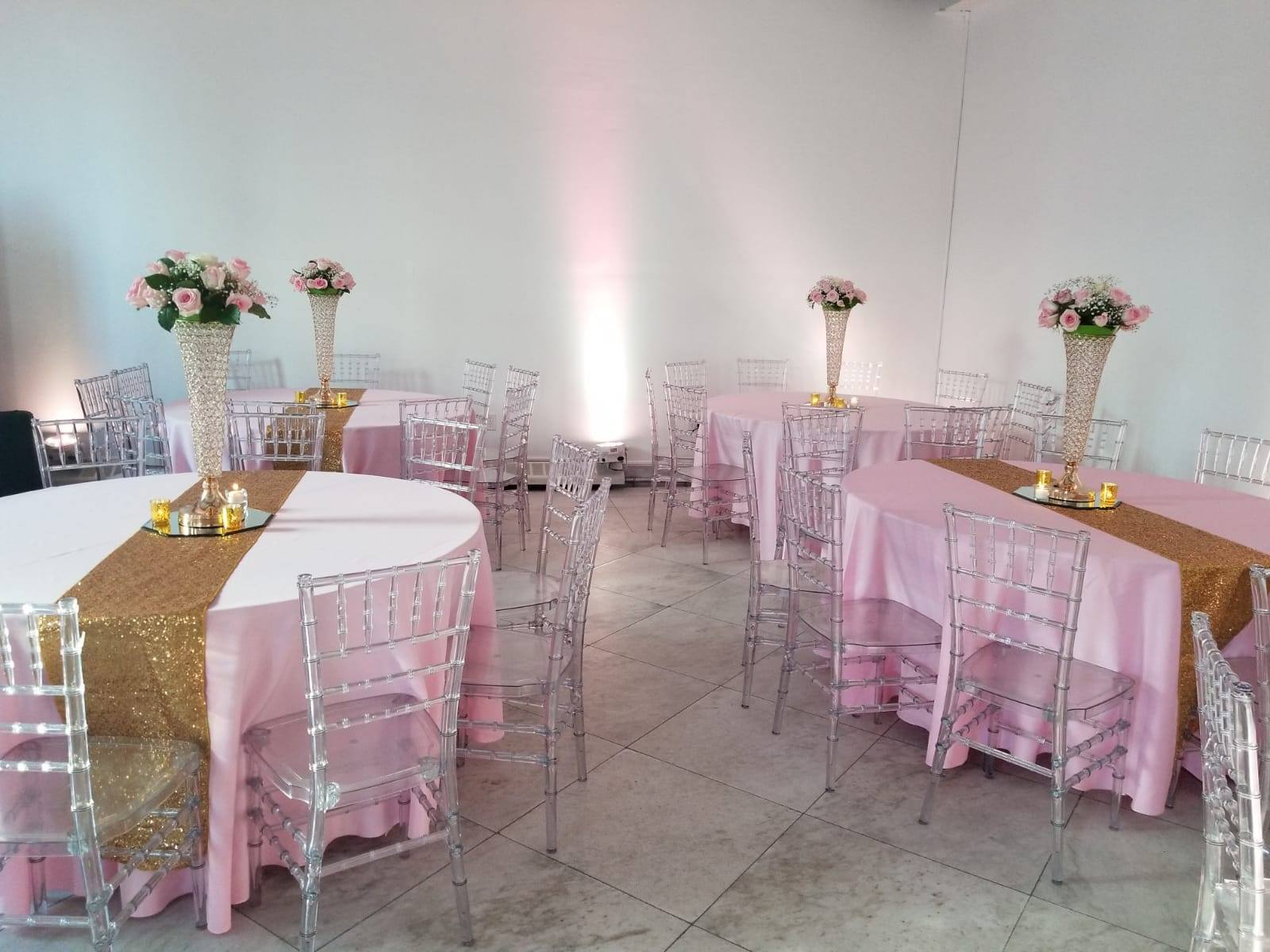 Wood vs. Plastic Commercial Banquet Tables
Are you ready to invest in banquet tables for your venue or party and event rental business? Are you not quite sure if you should buy wood or plastic banquet tables? 
Look no further! This blog covers the difference between wood and plastic banquet tables for your party and event rental business or venue. 
Do you own a party rental business, bounce house business, wedding venue, winery or restaurant? You probably need banquet tables to host guests and serve customers! Keep reading to find out the pros and cons of wood versus plastic banquet tables.
Here at Beyond Tent, we sell a variety of banquet tables to use in your business. Give us a call today and we'd be happy to help you get the right banquet tables for your business. 
Plastic Banquet Tables
The 2 most popular selling points for plastic banquet tables for your party and event rental business or venue is weight and ease of transport.
Plastic weighs less than wood tables. You will require less help when setting up for events as these tables are easier to maneuver. For rental businesses that are constantly setting up and taking down your events, it is important to invest in commercial grade banquet tables that are light weight. Plastic banquet tables are a great option!
Second, these are popular tables because of their ease of transport. You will have an option to purchase your plastic banquet tables as a bi-fold table which allows the table to fold completely in half. This means the table will take up much less space when in your transport vehicle to the event space. This could be particularly useful for a start-up business that may not have a larger transportation vehicle for all of your event equipment. 
Wood Banquet Tables
There are a few reasons a party rental business or venue may want to choose a wood banquet table over a plastic banquet table. It's important to understand who your customers are and what kind of events you cater to as a business. 
Wood banquet tables tend to be more scratch resistant. They are easier to keep clean allowing them to look good without a lot of maintenance. 
Banquet tables made from real wood will be much more sturdy than plastic. They weigh more which in turn makes them a stronger product. 
With the right maintenance, wood banquet tables tend to last longer than plastic. Simply because they are made from a higher quality and stronger material, customers often find longevity when it comes to wood banquet tables. 
They look nicer! If you cater to luxury events or weddings, wood banquet tables may be the most requested table you get from your customers. Wood brings an elevated element to any event or wedding. 
We suggest you review who your target customer is when deciding on which tables to invest in. In your area, primarily what kind of events are you hosting? Are you mostly getting requests for weddings or backyard parties? Who is your ideal customer? With that information in mind, you can decide if wood or plastic banquet tables will be right for your business.