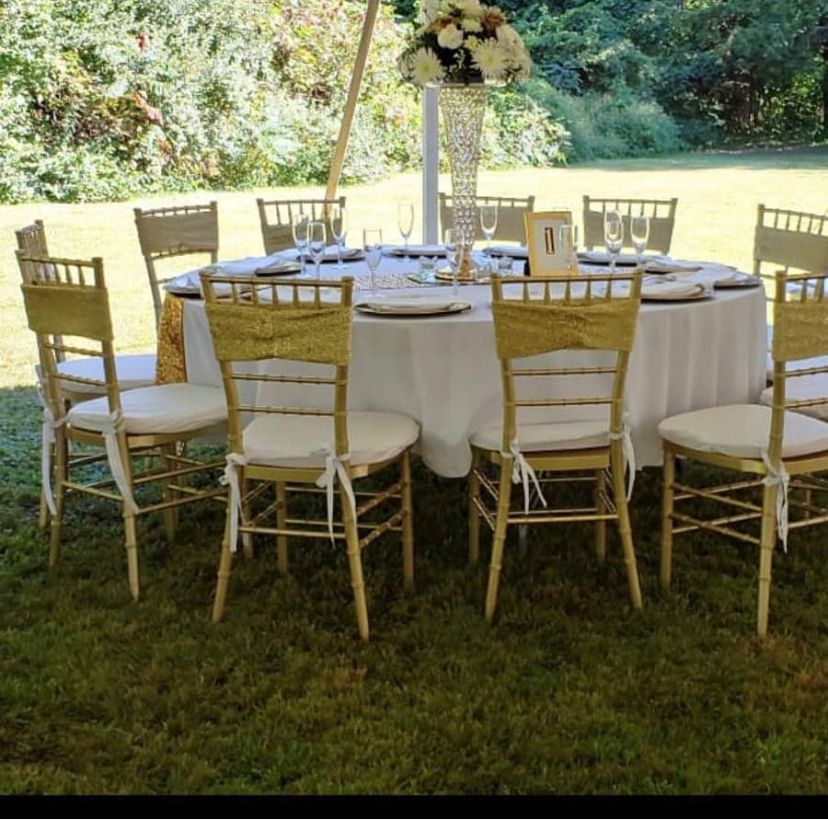 What Are Chiavari Chairs?
Listen to this blog post here
What's all this talk about Chiavari Chairs? Why are these chairs so popular for wedding and events? Let's talk Chiavari Chairs. 
What are a few words that come to mind when talking about the Chiavari Chair? 
Elegant
Classic
Sleek
Beautiful
Reliable
Rental companies choose to invest in Chiavari Chairs year after year simply because of their reliability, elegance and classic look for both weddings and events. 
But, what's all the hype?
These chairs are commonly made of wood or resin. Here at Beyond Tent, you will find wood Chiavari Chairs and resin Chiavari Chairs available for sale. Depending on your intended use, you might find wood or resin to work better for you. Give us a call today to discuss your needs and we would be happy to offer some advice. 
Overall, these chairs are lightweight, scratch resistant, available in a variety of colors and are able to match with just about any color palette and event design. They are stackable chairs allowing for easy transport.
You will find Chiavari Chairs available in gold, silver, white, black, champagne and dark brown. The variety of colors allows wedding venues and event rental companies to meet almost any client's design needs.
Pair Chiavari Chairs with a variety of cushions and guests will be raving about comfortable seating during your wedding or event. Plus, there are endless ways to dress up a Chiavari Chair with drapes, fabric and bows. 
Offering Chiavari Chairs is a must for any event rental business that is interested in serving clients who are throwing upscale events and weddings.