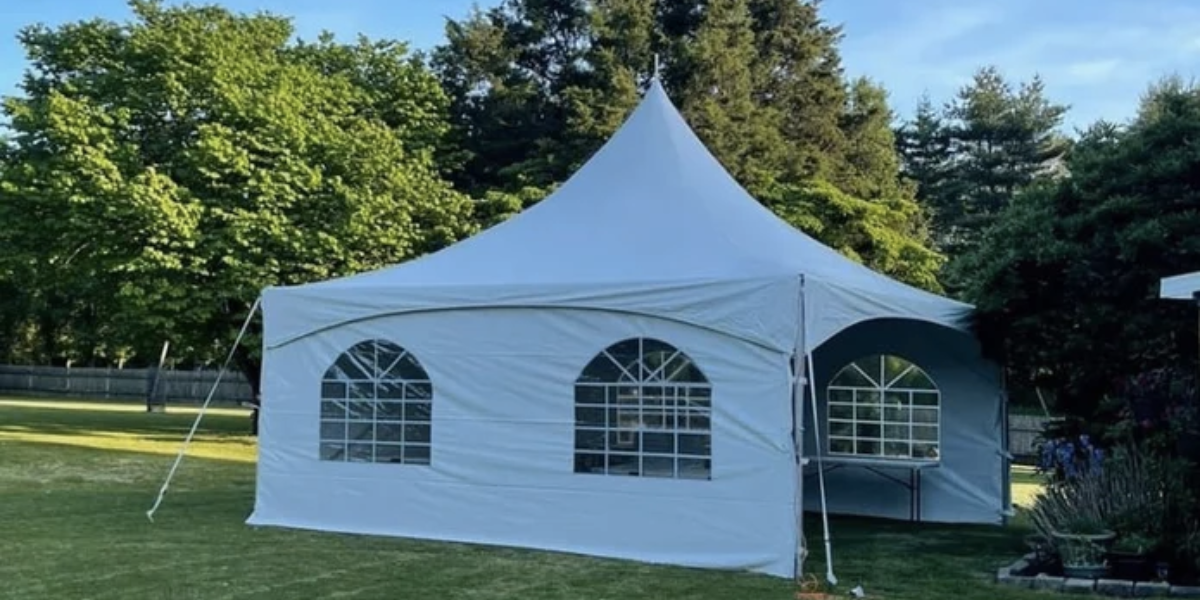 Universal Party Tent Sidewall Kits: What are they?
Are you shopping around for party tent sidewalls and overwhelmed by the many options available? 
Look no further! We are here to explain to you what's what when it comes to commercial party tent sidewalls. 
Most customers just starting out in the party rental and tent rental industry underestimate their need for sidewalls. We always recommend customers add on sidewalls to their commercial party tent order for a number of reasons. It's a great upsell when your clients are reserving a party tent, you can use them to create privacy and separate spaces and they are totally necessary for windy and rainy days!
What to look for when choosing sidewalls for your party tent:
Are they commercial grade? 
What material are they made of? 
If they are made from PVC vinyl (which is ideal), how many ounces are they? 
Are they solid? 
Do they have windows? 
What color are they?
Do they fit my size tent? 
Can I install them on the type of party tent I have? 
How do they attach to the tent frame? 
Gathering all of that information is important when shopping for tent sidewalls as it can directly influence the price and the quality of product you will be getting.
Our Universal Blockout Sidewall Kits are made of high quality thick PVC vinyl that is the perfect option to create privacy and extra protection for your party tent. Our sidewall kits come with all sides necessary to fully enclose your tent. These universal sidewall kits can be used on almost any style of tent creating versatility within your tent rental inventory.
Offered in a variety of sizes, check out our tent sidewall kits today! If you are not sure if these sidewall kits will work with your tent, feel free to give us a call today.