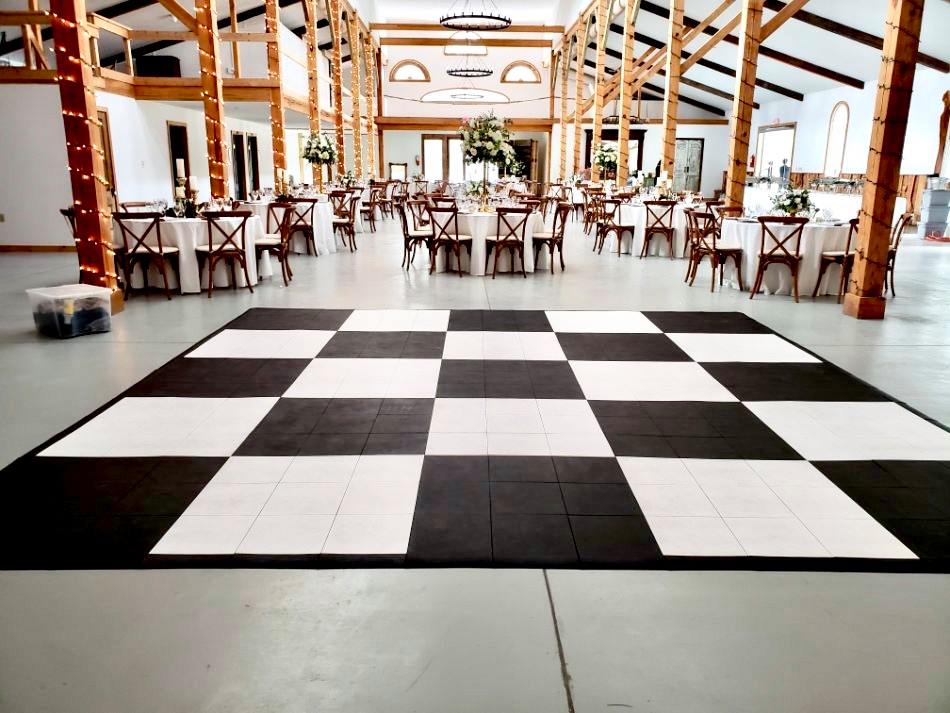 Portable Dance Floors | What You Need To Know
Have your clients been requesting a dance floor for their event? Have you lost bookings or had to sub-rent a dance floor because you don't have one in your inventory? Are you not sure which dance floor is best for your business? 
Here at Beyond Tent, we sell a variety of dance floors with different sizes and colors. Our dance floors are perfect for venues and event rental business operators. Give us a call today to find out which dance floor will work best for you!
Keep reading this blog if you are shopping for a portable dance floor. We will tell you the most important things to know when buying a portable dance floor for your venue or party and event rental business. 
Tile Size
When shopping for a portable dance floor, it is important to know the size of the tiles. This will directly impact the amount of time it will take you and your team to breakdown and setup the dance floor. Smaller tiles = longer setup and breakdown times! 
Material
What is the dance floor made from? The material used will directly impact the weight and how it reacts with moisture. A portable dance floor is best when it is lightweight and waterproof. 
Finish
What is the finish of the dance floor tiles? How does it hold up to marks and scuffs? Of course your guests will be dancing on the floor so it is best to shop for a dance floor that is resistant to marks and scuffs. 
Do You Need A Sub-Floor? 
A sub-floor is used when a portable dance floor is installed on grass or an uneven surface. The majority of portable dance floors on the market will need a sub-floor for proper installation. This should not be something that deters you from purchasing a portable dance floor. Using a sub-floor is what can keep your purchase price down as a commercial dance floor with a pre-installed sub-floor can cost you $10,000+ which is a much larger investment compared to the price of portable dance floors. Get in touch with us for information regarding what materials you should use for your sub-floor. 

Final Notes
Investing in a portable dance floor allows you to offer clients a full range of event rental packages. It is a lightweight product that is generally easy to setup with minimal investment. Shop our variety of dance floors here.