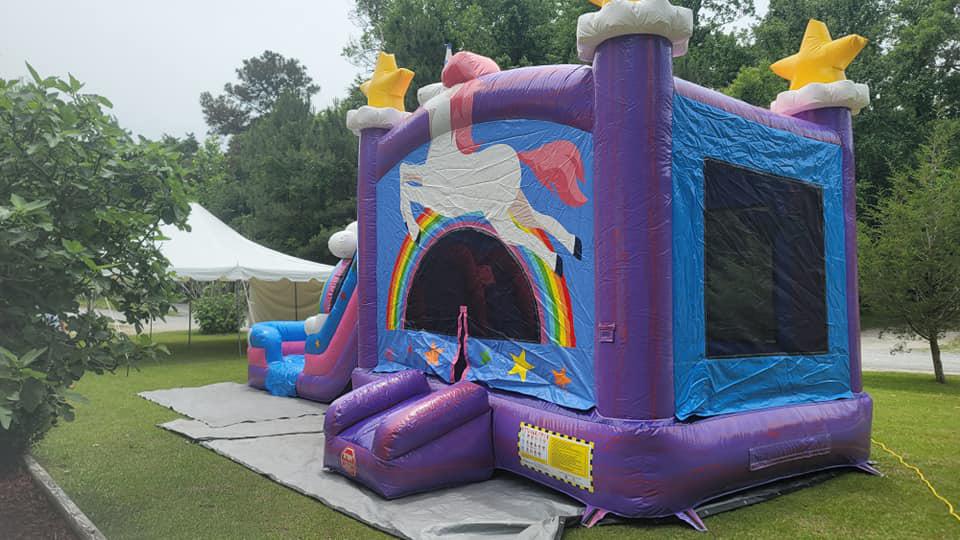 Make Money Renting Bounce Houses
So you're interested in starting a bounce house business? 
Maybe you want to create an extra income source for your family or you are looking for an entirely new career. Whatever the reason, as the leading equipment supplier in the bounce house industry, we are here to give you all of the facts!
Is A Bounce House Business Right For You?
There are some important questions you need to ask yourself before deciding to invest in a bounce house business. This industry is not for everyone and it's best to find out if it's right for you before you invest. 
Do you like to work with people and kids?
Do you like to work outside?
Are you happy mostly working weekends? 
Are you confident working with your hands? 
Are you able to find quick solutions in high pressure situations?
Do you enjoy physical work?
If you answered 'yes' to the majority of those questions, then you might be on the right path for your next business venture!
Do Local Research
Do a quick search in Google Maps to see what other Bounce House Rental Businesses are in your area. What kind of inflatables are they offering? Do they have water slides? Bounce houses? Obstacle courses? Combos? What are they charging? Do they have any customer reviews or testimonials? 
All of this information is important to see where you line up next to your competitors. It's also a great way to see what might be lacking in your area. Maybe no business is offering 20'+ tall waterslides or obstacle courses. This could give you great ideas on what equipment you will start off buying. 
Buy Equipment
We definitely recommend you consult a product expert when it comes to buying your first few inflatables. Beyond Tent has a fully stocked catalog of every single type of inflatable, bounce house, waterslide, combo or obstacle course you could dream of. We have classic designs, as well as unique exclusive designs. 
Important factors to consider when buying your first inflatable will be weight, size, material and style. Get in touch with one of our sales representatives today to help pick out the best inflatable to start your business with. 
Book Your First Customer
Start by getting your name out there with some high quality photos and videos of your first inflatable! Facebook, Instagram and local newspapers are a great way to spread the word about your new business. Celebrate your first booking!
Final Thoughts
Remember there is no such thing as a "Get Rich Quick" scheme contrary to what the internet might tell you. Starting a Bounce House Business is very rewarding, but it does take patience and persistence to see success.