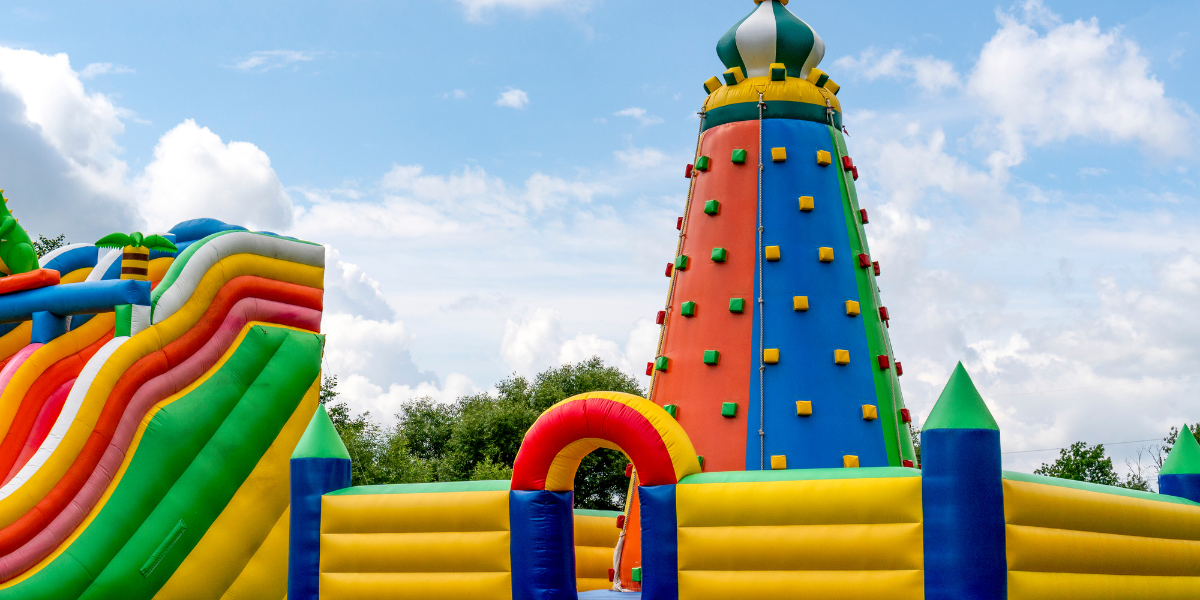 Boost Your Business with Teen Inflatables
Are you a savvy party rental business owner or an event venue manager looking to revamp your offerings and attract a whole new crowd? Look no further than investing in inflatables for teens. These adrenaline-pumping play structures are the key to unlocking a world of excitement and entertainment that will keep your customers coming back for more. From combos and water slides to bounce houses and obstacle courses, there's a teen inflatable for every occasion that will leave everyone – teens and adults alike – in awe.
Diverse Styles for Every Teen's Thrill
The world of teen inflatables offers an incredible variety of options that are as diverse as the teens themselves. Here are some of the popular styles you can consider:
The Right Specifications: Size, Height, and More
When it comes to investing in teen inflatables, it's crucial to focus on the specifications that will ensure an unforgettable experience. Here's what you need to consider:
Size: The size of the inflatable matters. Opt for inflatables that can comfortably accommodate a group of teens without feeling cramped. Balancing space and excitement is key to a successful setup.

Height: While teens are taller than kids, it's essential to account for their height. Choose inflatables that offer enough headroom and space for them to move freely.

Weight Limit: Teens come in all shapes and sizes, so select inflatables with a robust weight capacity to ensure safety and durability throughout your events.

Safety Features: Safety should always be a top priority. Choose inflatables with reinforced stitching, secure anchor points, and safety nets where necessary. Regular maintenance and inspections are essential to keep the inflatables in optimal condition.
Inflatables for Every Occasion
Teen inflatables can add a dash of excitement to a wide range of scenarios:
Birthday Extravaganzas: Elevate the birthday celebrations by offering teens a chance to bounce, slide, and conquer obstacles. Whether it's a sweet sixteen or a milestone 18th birthday, inflatables will set the stage for unforgettable memories.

School and College Events: From pep rallies and prom parties to orientation activities, inflatables will transform school events into dynamic and engaging experiences that teens won't forget.

Summer Festivals: Make your summer festivals a hit by featuring water slides and combo inflatables. Teens can cool off and have a blast while enjoying the outdoors.

Community Gatherings: Want to draw a crowd to your community event? Introduce teen inflatables to entice a younger audience and create an atmosphere of shared fun and enjoyment.
Why Inflatables Are a Hit with Teens
While inflatables are often associated with younger children, they hold a special appeal for teens too. Here's why:
Physical Activity: In an age where screens dominate, teens need outlets for physical activity. Inflatables provide an engaging and active way for teens to stay healthy and fit.

Challenge and Thrill: Teens are always up for a challenge. Inflatables, especially obstacle courses, tap into their competitive spirit and desire for excitement.

Social Bonding: Inflatables are an excellent way for teens to bond and create lasting memories with friends. They encourage teamwork, laughter, and shared experiences.

Stress Relief: School and life can be stressful for teens. Inflatables offer a carefree escape where they can let loose and release pent-up energy.
Investing in commercial inflatables for teens is a strategic move that can take your bounce house business or party rental business to new heights. With styles like combos, water slides, bounce houses, and obstacle courses, you'll have a range of options to cater to various preferences and occasions. Remember to focus on the right specifications, ensuring size, height, weight limits, and safety features are up to par.
Teen inflatables inject an element of excitement that appeals to both teens and adults, making them a valuable addition to any event or party. So, whether you're looking to boost business or create memorable experiences, these dynamic structures are a surefire way to unlock the fun and create a buzz that will have everyone talking long after the event is over. Get ready to redefine entertainment and cater to the thrill-seeking hearts of teens with inflatables that know how to party!