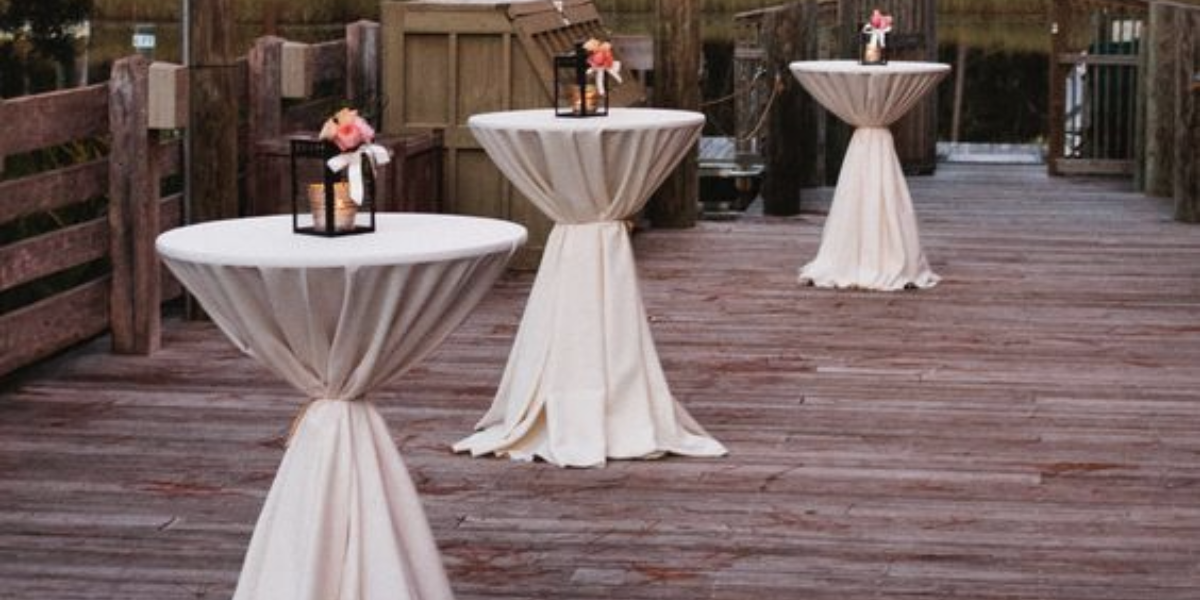 How Many Cocktail Tables Per Guest? | Event Planning
Listen to this blog post here
As a party rental business operator or event venue, you may not think of yourself as an event planner. But, in many ways customers expect you to be one! Perspective customers will come to you for advice and suggestions when it comes to setting up the equipment that will cater to their event and the amount of guests they have invited. 
Cocktail tables are essential for your party rental table inventory if you plan to attract customers who are throwing graduations, anniversaries, birthday parties and weddings. Beyond Tent has commercial grade cocktail tables that are easy to transport, durable and available in all industry standard sizes. 
Let's help you answer the big question now that you understand your event planning skills might be tested as a party rental business operator or event venue... How many cocktail tables per guest? 
Party guests will always gather around tables. The difference between the tables will be if the guest is sitting or standing. It's always important to gauge the type of party your customer is throwing and what kind of environment they want to set. Generally speaking, you will have a portion of guests who enjoy gathering and standing around cocktail tables. 
With high top tables such as cocktail tables, your calculations will be different than that of regular tables as you do not have to account for chair space and legroom. 
As a general rule of thumb, approximately 30% of guests will always want to sit for the majority of the event. Using an example of a 100 person wedding, that puts us at 30 guests who will be sitting. That leaves us with a remaining 70 guests to account for. 
 A 36" Round Wood Cocktail Table can offer standing space for approximately 10 guests. After some simple math, that means we will need 7 cocktail tables to fully cater to all of the wedding guests. That's it! Now you've become the event planning party expert to your customers. 
We would like to mention it is always important to listen to your customer and get down to the details of the type of event they are envisioning. Also, it never hurts to have extra cocktail tables on hand for any unexpected situations. Cocktail tables are a minimal investment table product that pay you back 10x.
Shop our cocktail table and portable bar catalog today and expand your table inventory!
 *Photo credit: Pinterest.com