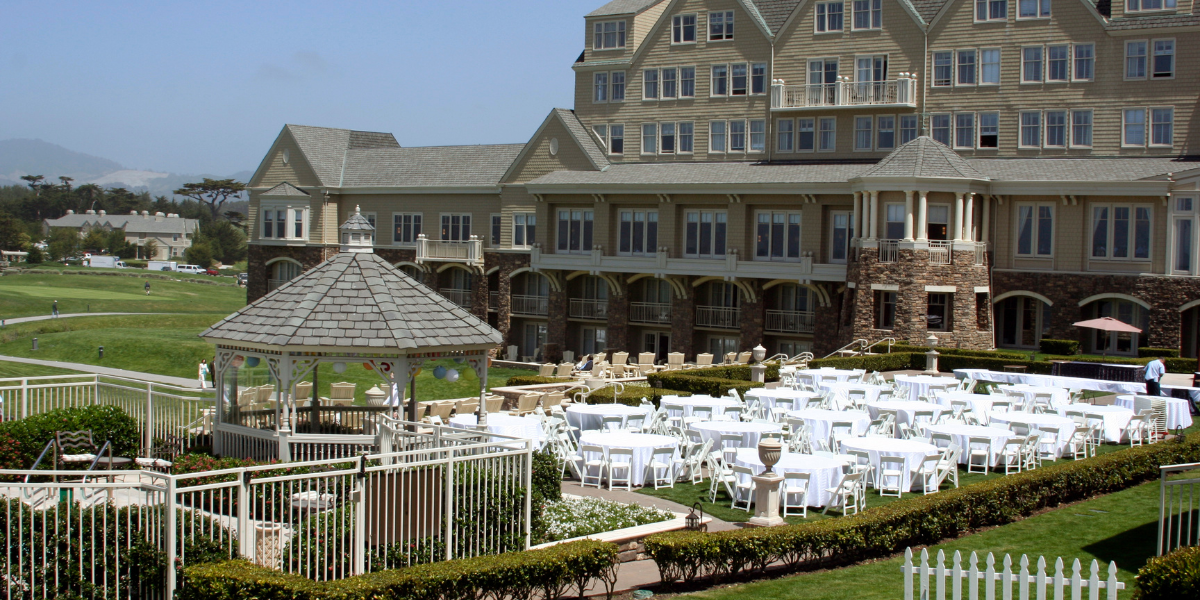 Event Venue Trends: Different Types Of Spaces To Open
Listen to this blog post here
If you have a flair for hosting, a keen eye for design, and a passion for creating memorable experiences, starting an event venue business could be your perfect entrepreneurial journey. In this comprehensive guide, we'll explore the diverse trends in event venues, space and equipment requirements, methods to determine your local area's potential, and the average rental fees for various event venue types across the United States.
Exploring the Latest Event Venue Trends
Before you embark on your event venue business journey, it's essential to keep abreast of the latest trends in the industry. Staying current can set your venue apart and attract a diverse clientele. Here are some trending types of event venues:
a. Outdoor and Garden Venues: The allure of open-air events continues to grow, making outdoor venues like gardens and courtyards ideal for weddings, receptions, and social gatherings.
b. Industrial and Warehouse Spaces: Industrial-chic aesthetics are all the rage, with converted warehouses, lofts, and factories offering a unique and trendy backdrop for urban celebrations.
c. Rustic and Barn Venues: The charm of rustic settings remains popular, especially for weddings and farm-to-table events. Barns and countryside venues exude warmth and authenticity.
d. Historic and Heritage Sites: Event planners seek venues with rich histories and architectural character. Historic homes, museums, and heritage sites create an elegant and timeless backdrop for various occasions.
e. Hybrid Spaces: Flexibility is key in the event venue business. Consider offering adaptable spaces that can cater to diverse event types, from weddings and corporate meetings to art exhibitions and workshops.
Space and Equipment Essentials
Once you've identified your venue type, it's time to address space requirements and equipment needs. Here's a breakdown of what you'll need:
a. Indoor Spaces: For indoor venues such as ballrooms or converted warehouses, ensure you have sufficient square footage to comfortably accommodate your anticipated guest count. High ceilings can add grandeur to the space.
b. Outdoor Spaces: If you opt for outdoor venues, focus on landscaping, accessibility, and contingency plans for inclement weather. Tents or marquees may be necessary to provide shelter from rain or intense sun.
c. Equipment: Your choice of equipment will depend on your venue type. Common necessities include tables, chairs, linens, lighting, sound systems, and climate control (heating/cooling). High-quality AV equipment is crucial for presentations and entertainment.
d. Catering Facilities: If you plan to offer catering services, invest in a fully equipped kitchen. Alternatively, establish partnerships with local caterers who can provide culinary expertise.
e. Restrooms: Adequate restroom facilities are paramount for guest comfort. Depending on your location, you may need to consider portable restrooms for outdoor venues.
Assessing Your Local Area's Potential
Understanding your local market is pivotal to the success of your event venue business. Here's how to conduct effective market research:
a. Competitor Analysis: Identify existing event venues in your area and evaluate their strengths and weaknesses. Look for gaps in the market that you can fill and areas where you can excel.
b. Target Audience: Delve into the demographics and preferences of your local population. Determine which types of events are in high demand—weddings, corporate functions, cultural events, or a blend of these.
c. Networking: Attend local events, trade shows, and industry gatherings to connect with event planners, vendors, and potential clients. Building relationships within the industry can be invaluable in securing bookings.
4. Average Rental Fees in the United States
To provide you with a clearer perspective on pricing, here are the average rental fees for different types of event venues across the United States:
Outdoor Garden Venue:
Average US Rental Fee: $5,000 - $10,000
Industrial/Warehouse Space:
Average US Rental Fee: $4,000 - $8,000
Rustic Barn Venue:
Average US Rental Fee: $4,500 - $9,000
Historic Venue:
Average US Rental Fee: $6,000 - $12,000
Hybrid Space:
Average US Rental Fee: $5,000 - $10,000
Please note that these figures are approximate and can vary significantly depending on factors such as location within the United States, amenities offered, and seasonal demand.
Embarking on the path of starting an event venue business is an exciting and fulfilling endeavor. By staying informed about industry trends, understanding your local market, and providing exceptional service and facilities, you can create a thriving event venue business that plays a vital role in hosting unforgettable moments for your clients. Whether you choose to offer an enchanting garden, a historic gem, or a versatile hybrid space, your venture in the event venue business promises to be an exciting journey. So, take the leap, turn your passion into a business, and let the celebrations begin! Starting an event venue business is your gateway to turning dreams into reality.