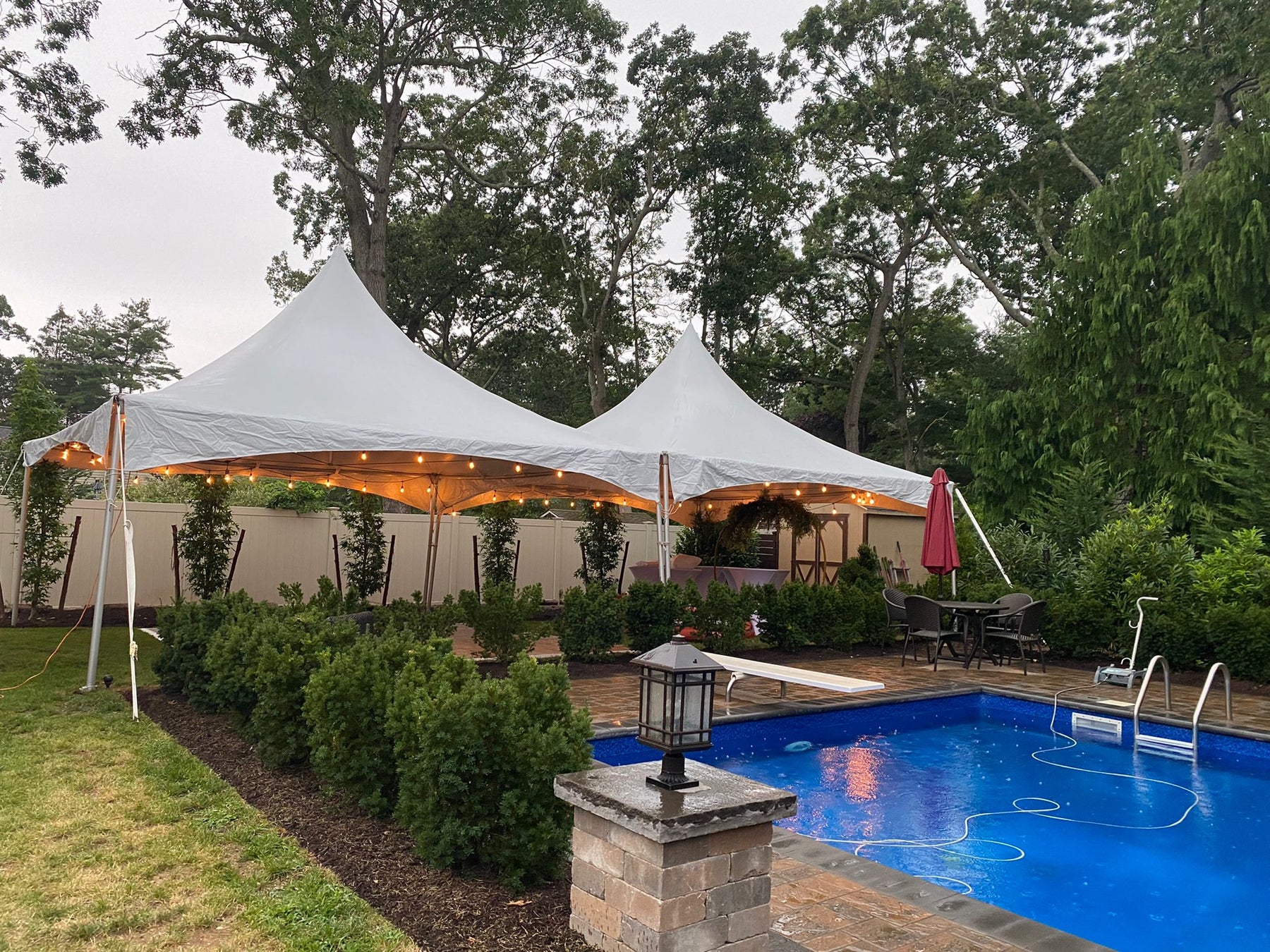 Commercial vs. Residential Grade Tent
Listen to this blog post here
Are you shopping for a party or event tent for your venue, business or school and not quite sure what the difference is between a commercial or residential grade tent? 
Here at Beyond Tent, you can call one of our product specialists and they will be happy to help you find the best tent to suit your needs. 
This blog will cover the main differences you need to be aware of when deciding between a commercial or residential grade tent. Tents are a big investment, so when in doubt just give us a call. 
Tent Top Material
The first visible difference between a commercial and residential grade party and event tent is the material of the tent top. Commercial grade tents will usually have a block-out PVC vinyl that does not allow any sunlight to shine through. A residential grade tent will usually have a lighter ounce PVC vinyl or even a PE material tent top that is slightly translucent and allows sunlight to shine through. 
Number of Parts
When purchasing a tent, it will arrive unassembled. The number of parts and components needed to assemble the tent vary from a commercial versus residential grade tent. Commercial grade tents generally have less parts and components making for an easier set up and takedown. This also lends to less replacement parts needed over the lifespan of the tent. Residential grade tents generally are made of more parts and components making for a more time consuming set up and takedown. 
Frame and Pole Material
The majority of tents are either made of steel or aluminum. This will be easily noted in the weight of the tent (minus the tent top). Commercial grade tents are more heavy duty and generally made from aluminum. This increases the life span of the tent and minimizes rust. Residential grade tents are generally made from steel which may not be as resistant as aluminum. 
Final Thoughts
The majority of tents we sell here at Beyond Tent are commercial grade tents. When investing in your party and event rental business or venue, it is important to get a tent that you know will last you long term and also make your guests and customers happy. Although a residential tent may be suitable for some, we recommend commercial grade tents for their longevity, ease of setup and reliability. If you are unsure what tent is right for you, give us a call today.