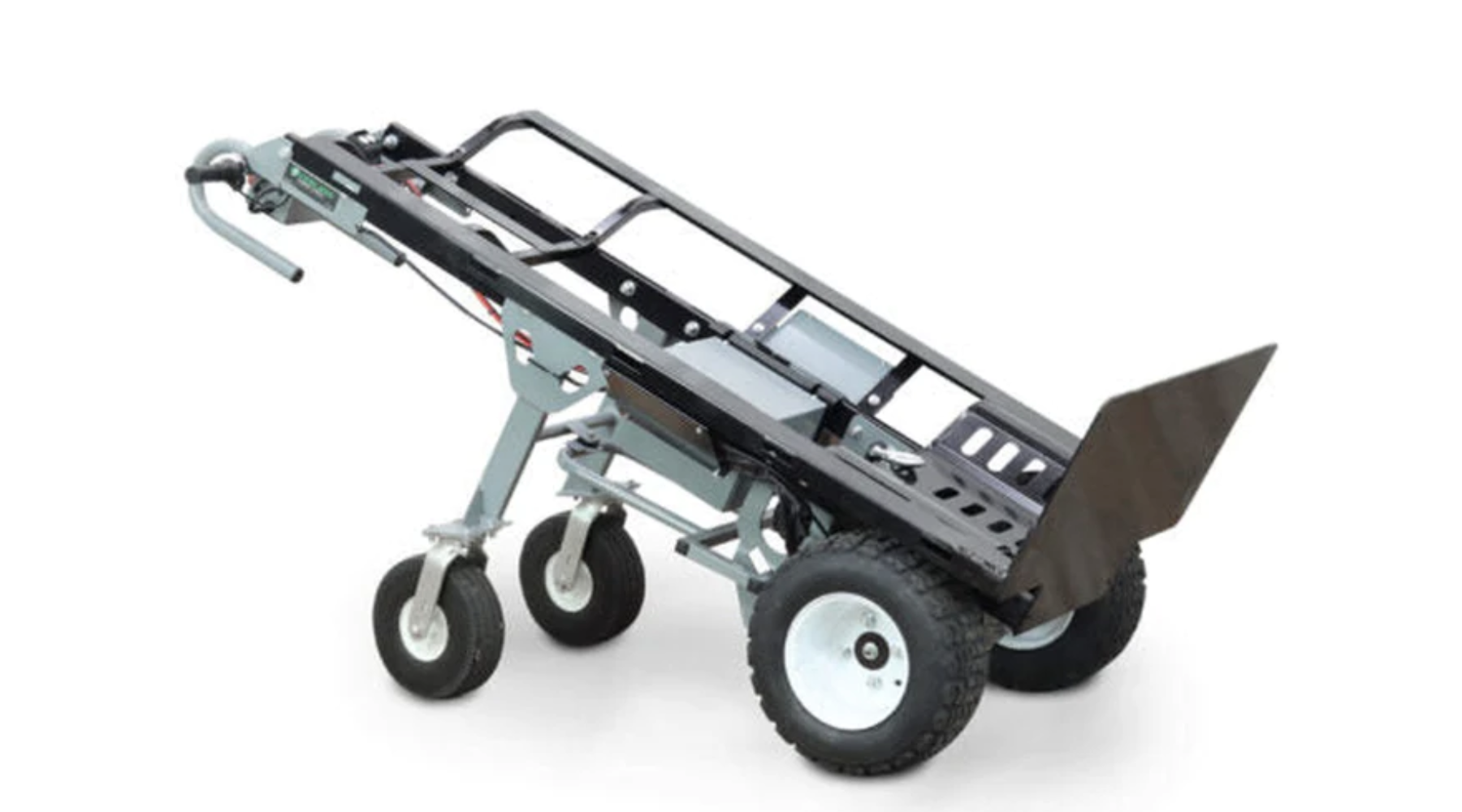 Commercial Bounce House Dolly Review: Great, Better & Superior
Have you purchased your first commercial bounce house? Did you forget how heavy they can be and now you are silently swearing to yourself because you can't lift the darn thing? Do you have a warehouse full of commercial bounce houses and inflatables and have already realized the importance of a reliable dolly? 
As your bounce house business grows, a strong quality dolly will become your best friend. It will travel with you to all of your job sites and also prove very useful when organizing and moving your inventory around the warehouse. 
Let's talk commercial bounce dollies! From our experience, a quality dolly will absolutely prove invaluable over time. Keep reading if you want to learn more about your dolly options such as a GREAT commercial bounce dolly, a BETTER commercial bounce house dolly and a SUPERIOR commercial bounce house dolly that are available on the market to purchase today.
A Great Commercial Bounce House Dolly
The Tuff Handler Cart includes a fold up platform, cleats for tie-downs, and a P-handle for one handed maneuvering. It can move up to 800 pounds, has 10" x 4" pneumatic wheels for smooth rolling on all terrain & surfaces and the 26" width creates stability while still fitting through standard doors. It is designed with an angled frame that easily folds up for travel to job sites. The Tuff Handler Cart is the perfect commercial bounce house dolly for anyone just starting their bounce house business or for the seasoned bounce house business, as well. The price point offers a budget option for those looking to save some money while still getting a reliable product that has a 1 year warranty. 
A Better Commercial Bounce House Dolly
The Multi-Mover Hand Truck has a static load capacity of 800 pounds with the rear bolt kit, 10" no flat wheels so you never have to worry about flat tires and a welded one piece frame makes the cart even more durable, extending the lifespan. The oversized folding foot plate provides the ultimate support for over-sized loads as it is almost four times the area of a traditional hand truck plate. The traditional P handle makes this simple and easy to use for basic jobs with fold down rear wheels to balance the load and increase capacity. The Multi-Mover Hand Truck is the better commercial bounce house dolly option for those looking for a heavy duty American-made dolly with an improved design, flat-free tires and a 3 year warranty. 
A Superior Commercial Bounce House Dolly
The Overland Mega Herc 36V Powered Inflatable Hand Truck is the superior option when it comes to commercial bounce house dollies. This is the dolly that checks all the boxes and gets the job done in the most efficient fashion. At the heart of the Mega Herc is the brand new 1400W 36V direct drive electric motor along with a 20 Amp Hr LiFePO4 Lithium rechargeable battery pack. The result is a cart that can haul up to a whopping 1200 pounds and last through an entire work day. This cart was built with direct input from inflatable companies who make their living moving bounce houses. Overall it packs a serious punch of power. The Mega Herc also features industry specific features such as built in e-strap pockets and d-rings. There are numerous advantages of electric power over gas powered such as; zero maintenance, quiet operation, ease of use, zero emissions, and indoor/outdoor capabilities. This American-made commercial bounce house dolly is the best of the best. You can't find anything else on the market that packs all of these invaluable features into one product when it comes to moving heavy inflatables, tables, and chairs around the job site. 
We hope this blog post gave you some insight when it comes to choosing which commercial bounce house dolly will work best for you and your business. The dolly is not something to overlook when it comes to purchasing inflatables for your bounce house business. It is a necessary and invaluable piece of equipment that will help you do your job more efficiently.